Nippon Music Foundation is pleased to announce the start of the following instrument loan to violinist Ms. Rino Yoshimoto.

Instrument: Stradivarius 1736 Violin "Muntz"
Loan Category: C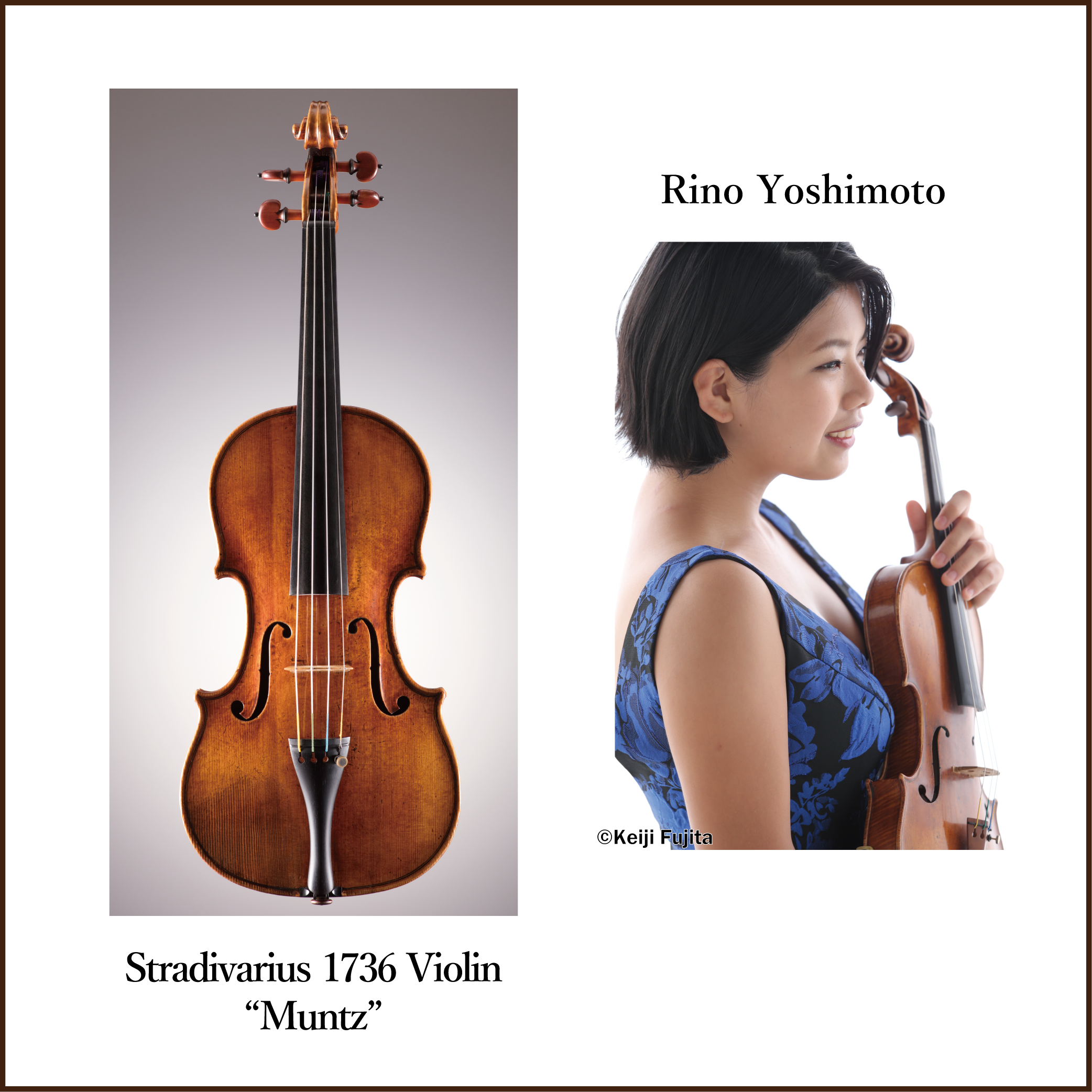 Rino Yoshimoto
Born in Hyogo, Japan, Rino Yoshimoto began the violin at the age of 3. She is currently a student of Michael Frischenschlager at the University of Music and Performing Arts Vienna and Augustin Dumay at the Queen Elisabeth Music Chapel in Belgium. She is a prize winner of numerous international violin competitions including the 16th Padova International Music Competition "Premio Citta di Padova" in 2018, winning the first prize in the strings division as well as the grand prize in all divisions, which brought her to Russia and Italy to give concerts. She was a finalist at the 3rd Shanghai Isaac Stern International Violin Competition in 2020, and the 2nd prize at the 10th Fritz Kreisler International Violin Competition in 2022. She has performed with orchestras in Japan, Austria, Bulgaria, Greece, the USA, and Italy. In 2019 she gave her first performances at the Carnegie Hall and the Konzerthaus in Vienna. In 2022 she made a successful tour to Spain with the Vienna Chamber Orchestra as a soloist as well as performed with the Vienna Radio Symphony Orchestra, the Bulgarian National Radio Symphony Orchestra, and the Frascati Symphonic of Belgium. Since 2022, she has been a substitute member of the Vienna Staatsoper Orchestra. She was a recipient of the 2020/2021 Rohm Music Foundation Scholarship (Japan) and is currently receiving a scholarship from Mr. Heinz Schinner in Vienna.