Ms. Hina Maeda, violinist and recipient of Nippon Music Foundation's Stradivarius
1715 Violin "Joachim"
since August 2022, was awarded the 1st Prize as well as 4 special prizes in
the 16th Henryk Wieniawski International Violin Competition
held in Poland between 7-21st October 2022.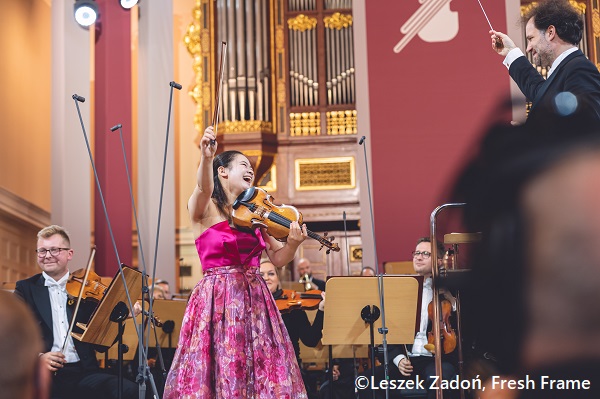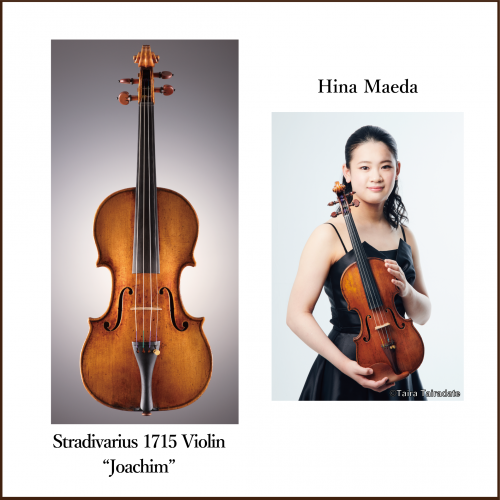 Hina Maeda
 Born in Osaka, Japan, Hina Maeda began playing the violin at age four. She currently attends the Tokyo College of Music as a special scholarship student and studies with Machie Oguri, Koichiro Harada and Mayuko Kamio. Since age 11, she has appeared as a soloist with numerous major orchestras in Japan including the Kansai Philharmonic and Osaka Philharmonic Orchestras, as well as the Tokyo Symphony, Japan Philharmonic, New Japan Philharmonic Orchestras. She was also resident artist of the 2020 and 2021 CHANEL Pygmalion Days series. She has won the 2nd prize and the Audience Award at the 88th Music Competition of Japan in 2019, the 1st Prize and the Audience Award at the 18th Tokyo Music Competition in 2020, as well as the 1st prize at the 16th Kloster Scholter International Violin Competition.